Online event L&LX
Loyens & Loeff
We demonstrated last December for an international law firm that you can keep your employees engaged and inspired with an online event. In the VondelCS studio, we designed a stunning talk show, which was hosted by Francesca Vanthielen and Art Rooijakkers.
A stunning program
During this show, the employees were updated on the plans for 2021 and we searched for the best quiz player within the organization. To support the cultural sector, Boomerang was invited to play the tastiest hits during the break and after the talk show! And, what's more, all the bumpers and leaders were played live by the band, which was quite special.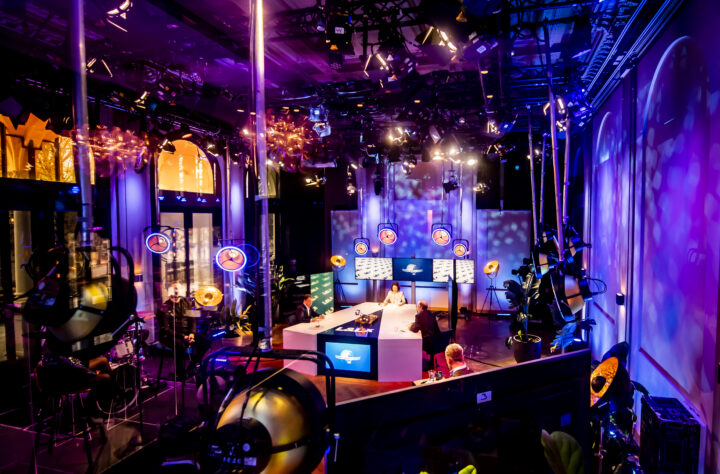 Arranged down to the last detail, according to the COVID-19 guidelines.
Through the deployment of a designated Corona manager, the installation of various transparent screens between the production crew and the band, and the constant monitoring of social distancing measures, we were able to produce an event that complied with the current guidelines set forth by the RIVM.